Hat tip Vlad Tepes and Breitbart
With all due apologies to my Catholic friends (including my wife), I am not a fan of the current Pope, who goes by the name of Francis the First (and hopefully, the Last). Francis, who showed up in Rome from Argentina one day and wound up overstaying his welcome, has been lecturing the Europeans for years that they must accept all those millions of people crashing Europe's shores from the Middle East, Africa, Afghanistan, and elsewhere. It matters not to Francis how many of them are criminals, or terrorists. It matters not to Francis how many people are robbed, murdered or raped. Francis, who stands four square behind the bureaucrats in the EU, insists that it is come one, come all. I mean, what's next-a statue for the migrants in St Peter's Square?
Oh wait! What's this?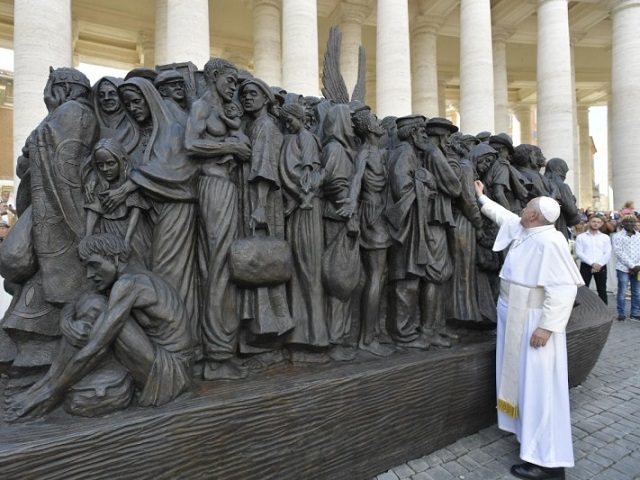 https://www.breitbart.com/faith/2019/09/29/pope-francis-inaugurates-massive-migrant-sculpture-in-saint-peters-square/
This reminds me ( a little) of the Soviet War Memorial in Berlin, which some Berliners have referred to as the "Tomb of the Unknown Rapist". A more realistic depiction of this monstrosity in Rome would be a statue showing 100 or so young men in their 20s burning cars.