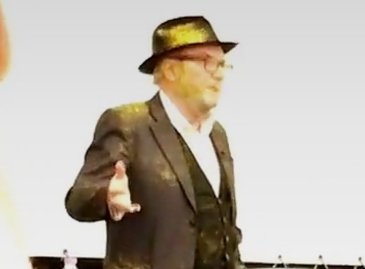 I think he looked better in red spandex.
British comedian George Galloway is back in the news this week. (Actually, he is always in the news for one reason or another.) This time he was speaking at Aberdeen University when someone rushed the stage and covered him with some glitter substance. Slapstick has never been funnier.
http://www.newstatesman.com/politics/media/2016/11/george-galloway-got-glitter-bombed-heres-what-happened
Here is a video that somewhat captures the fun. Check out George's Jack the Ripper costume.
http://www.bbc.com/news/uk-scotland-north-east-orkney-shetland-38073287