Hat tip Breitbart and Creeping Sharia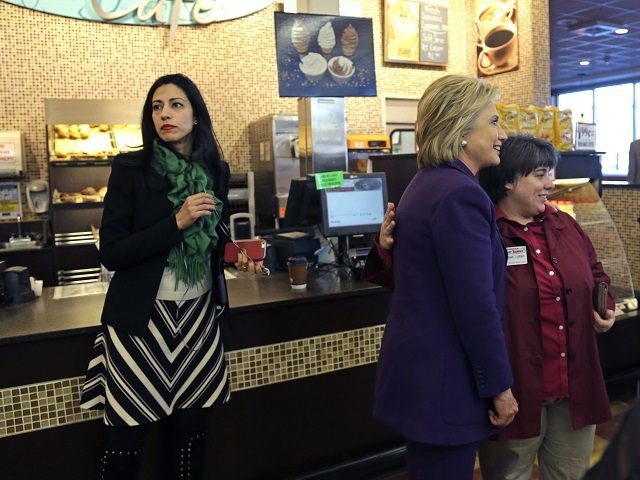 Muslim Brotherhood associate and top Clinton aide Huma Abedin on the campaign trail with Clinton (Breitbart)
The latest
batch of emails
released by the State Department gives further insight into Hillary Clinton's embrace of the Muslim Brotherhood while Mohammad Morsi was in power in Egypt.
Here
is the so-called Explanatory Memorandum addressed from the MB in Egypt and addressed to the "North American Brothers", which was seized by the FBI in the 1990s and introduced as a government exhibit in the Holy Land Foundation trial in the Northern District of Texas in 2007.
"The process of settlement is a 'Civilization-Jihadist Process' with all the word means. The Ikhwan [Muslim Brotherhood] must understand that their work in America is a kind of grand jihad in eliminating and destroying the Western civilization from within and 'sabotaging' its miserable house by their hands and the hands of the believers…"
The cuddling up to the MB by the Clinton State Department on behalf of the Obama administration was just such an example of "sabotaging its miserable house from within by their hands (us) and the hands of the believers (MB)".