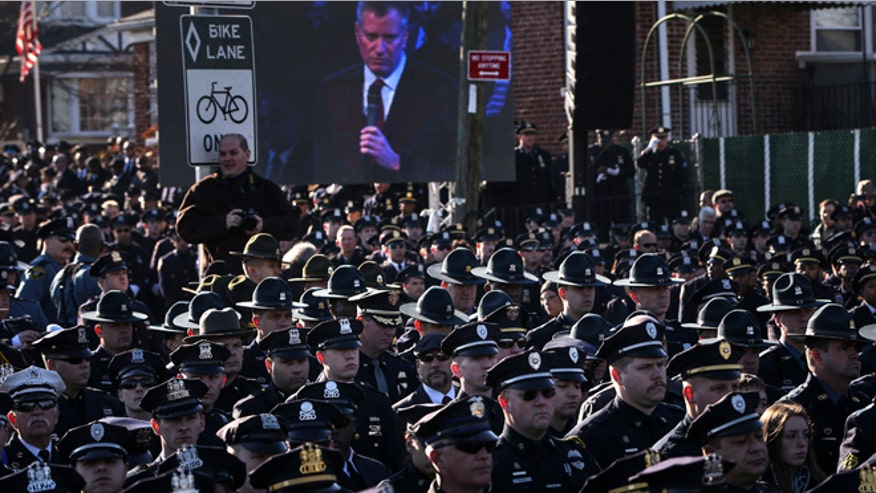 -Fox News
Thousands of police officers from around the country showed up today for the funeral service for slain NYPD officer Rafael Ramos. Hundreds of them who were standing outside the church turned their backs when NY Mayor Bill de Blasio spoke.
http://www.foxnews.com/us/2014/12/27/police-turn-their-backs-on-mayor-deblasio-during-funeral-for-fallen-nypd-cop/
In related matters, protesters in Oakland broke store windows on Christmas Day in an anti-police demonstration labeled, "No time off", whose stated purpose was to ensure that cops could not have time off. Earlier, on Wednesday night, a
vigil
was held in Berkeley, California for Antonio Martin, the 18-year-old black man who was shot and killed in Berkeley, Missouri while pointing a gun at a cop.
But what would you expect from Oakland and Berkeley?