Hat tip Gates of Vienna and Vlad Tepes. Translation by Miss Piggy.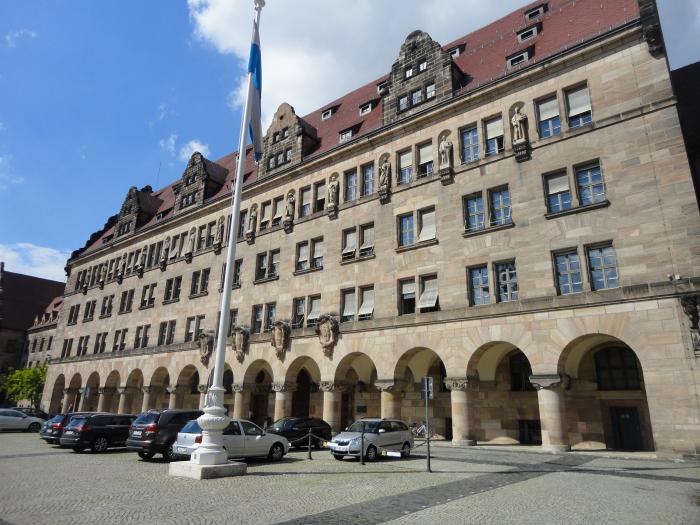 Palace of Justice, Nuremberg
Like other parts of Europe, knife attacks are all the rage these days in Germany. On Sunday, 5 German cities experienced such attacks. In the below video, we see a news report by
Bild
(with English sub-titles by Miss Piggy) describing the incidents, particularly the one in Nuremberg, which interestingly, occurred near the historic courthouse on Fuertherstrasse where the war crimes trials were held. (It is still Nuremberg's functioning court house)
According to
Gates of Vienna
, there were many more such attacks over the weekend in Germany. In the Nuremberg case, a 25-year-old Iraqi man was arrested Sunday.
Perhaps this will lead to the left in Europe in calling for "sensible knife control measures". Me thinks better immigration policies would be much more effective.