Hat tip Legal Insurrection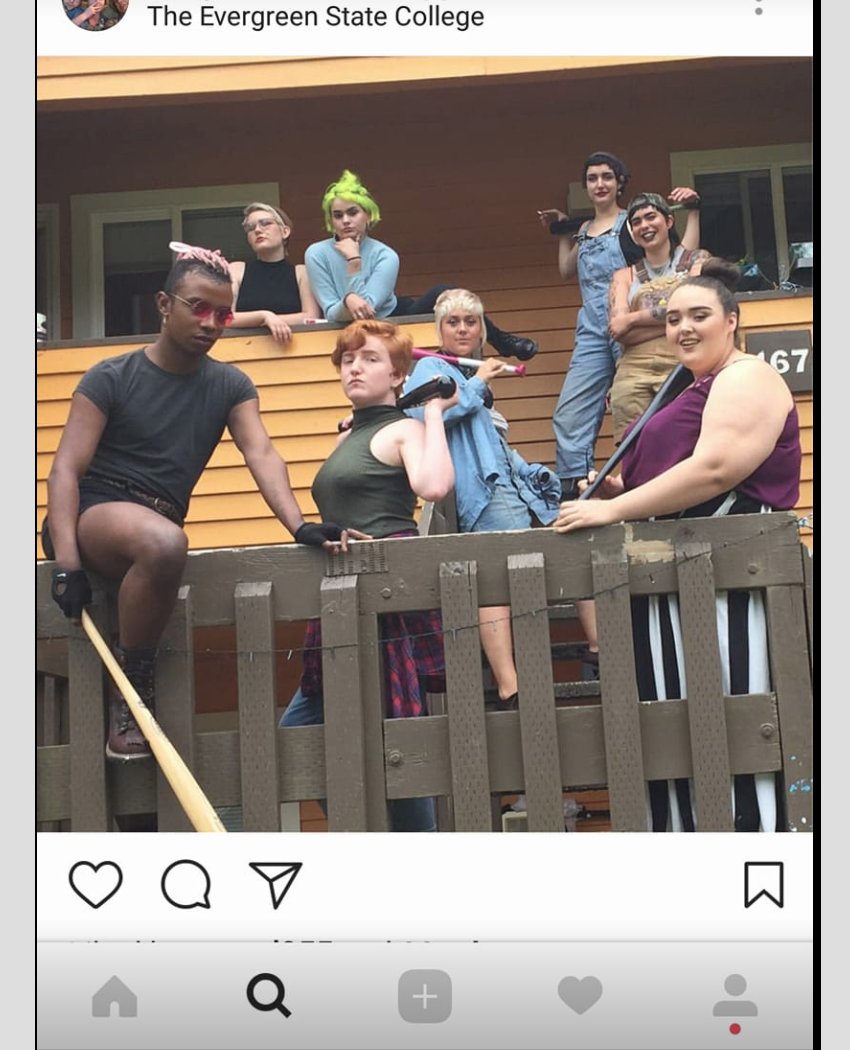 The guy on the left is the ring leader
Boy what a situation up there in Olympia, Washington. At Evergreen State University, the students mob that has terrorized teachers and staff for days is now patrolling the campus with baseball bats.
http://legalinsurrection.com/2017/06/evergreen-state-college-students-reportedly-roaming-campus-with-baseball-bats/
And the campus police are where? Standing down like potted plants per orders of the spineless university president, George Bridges. It is time to send in the real cops and clear this campus.
Meanwhile, check out this absurd statement by the Evergreen trustees.
https://evergreen.edu/news/post/renewing-our-commitment-tolerance-and-respect-evergreen-statement-board-trustees