Hat tip Breitbart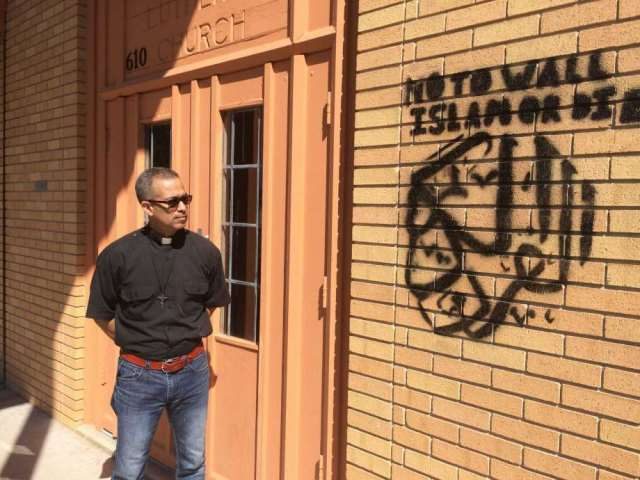 Two San Antonio, Texas churches were hit by vandals Monday who spray-painted, "No to wall" and "Islam or die" on the exterior of the churches.
http://www.breitbart.com/texas/2016/10/11/islam-die-reportedly-tagged-texas-churches/
"We need to pray for peace, we need to talk about peace, and we need to help everyone."
I will let the good pastor pray for peace. I will pray for arrests and prosecution.