Hat tip; Breitbart and Ariana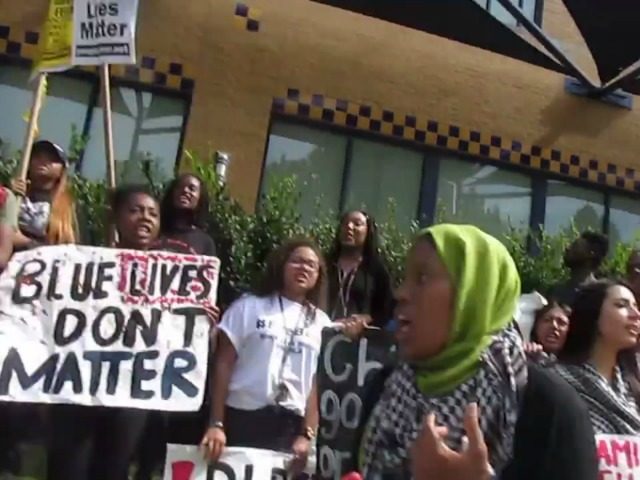 Disgusting beyond words
As one who has taught part-time at UC Irvine since 1998, this latest news fills me with shame and outrage. At a recent protest, members of the Black Student Union held a poster that read, "Blue lives don't matter".
http://www.breitbart.com/tech/2016/10/10/black-lives-matter-protesters-at-uc-irvine-claim-blue-lives-dont-matter/
Also note the Palestinian
keffiya
worn by the woman in the green hijab and the woman over left shoulder.