Hat tip Algemeiner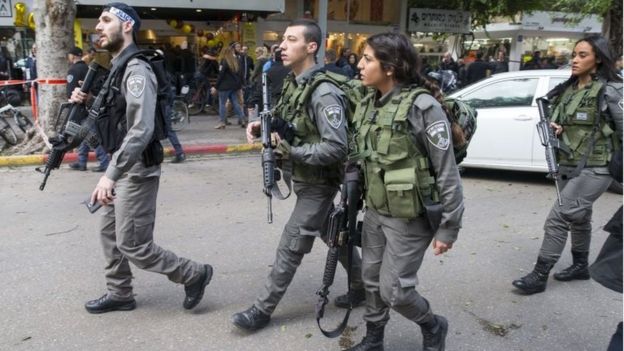 BBC
Friday afternoon, a Palestinian man walked into a Tel Aviv pub and opened fire with an assault rifle killing two and wounding seven.
http://www.algemeiner.com/2016/01/01/breaking-2-israelis-dead-10-wounded-in-shooting-spree-in-tel-aviv/
Israeli police apparently know the identity of the killer, who is still at large. A Koran was found left behind by the killer. Yet, the
clueless BBC
is still wondering about the motive. (Maybe the killer was depressed because his soccer team lost.)
These are the same Palestinians who have so much support on US college campuses. You will not hear one word of condemnation for this terrorist act coming from Students for Justice in Palestine, Jewish Voice for Peace, or any Muslim Student Association chapter. Nor will you hear a peep from faculty groups like UCLA's Center for Near East Studies. To them, this is what they consider legitimate resistance.