Hat tip Investigative Project on Terrorism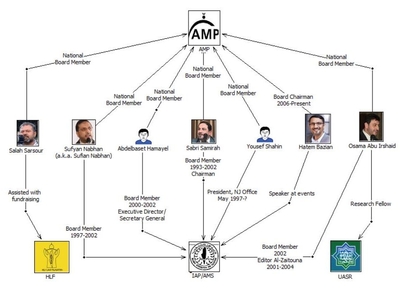 -IPT
In the below posting, the Investigative Project on Terrorism shows the links between American Muslims for Palestine and a former US-based Hamas support network.
http://www.investigativeproject.org/4891/investigation-exposes-amp-leaders-ties-to-former
As IPT points out, there is as yet no indication that AMP is routing money to Hamas. However, if the above details are accurate, our government should be actively investigating these connections. Whether they are under this current administration is anybody's guess.