Hat tip Vlad Tepes and Breitbart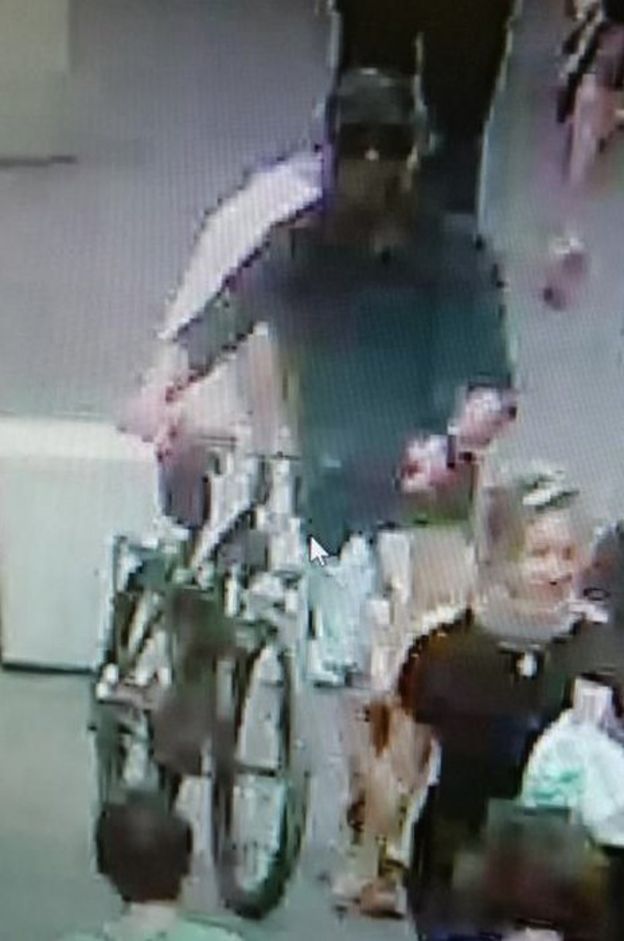 The suspect (BBC)
This is breaking today. Vlad Tepes has a report with videos. A package bomb has gone off on a streeet in the center of Lyons Friday afternoon French time. At least
seven
eight persons are injured. Police who are looking for one male suspect seen riding a bike through the area (CCTV). No further description.
https://vladtepesblog.com/2019/05/24/at-least-seven-hurt-in-central-lyon-explosion-package-bomb-suspected-french-prosecutors/
French president Macron is calling it an "attack". The package bomb consisted of nails, screws and bolts.
Liberation.fr (in French) describes the man on the bike (seen on CCTV) as being 30-35 years of age wearing a short sleeve khaki shirt and Bermuda type shorts.
https://www.liberation.fr/france/2019/05/24/explosion-a-lyon-le-poseur-de-bombe-traque-par-la-police_1729394
Update: BBC. The BBC is reporting that the number of injured is 13. One of them is an 8-year-old girl. The below link has a rough image of the bicylist who reportedly dropped an object outside the bakery where the explosion occurred.. His shirt is further described as dark in color.
https://www.bbc.com/news/world-europe-48404142