Taking a break from the myriad of problems facing the world, I thought I would throw up what I consider the best major league baseball uniforms from number 10 to number 1. Of course, it's all a matter of taste, and the reader will quickly note that I am favoring older and more traditional uniforms since I am such a baseball purist. There are so many teams out there that just cannot decide on a permanent uniform long enough to establish any sort of identity and tradition. That being said, here we go. (I am only showing home uniforms.)
Number 10-Atlanta Braves
This is the basic uniform that goes not only back to the Milwaukee Braves era but the Boston Braves era as well. It appears that this year they have scrapped the box design on the hip belt loops that was unique. Too bad.
Number 9 Baltimore Orioles
I love the color orange. I do wish they would scrap the multi-colored cap and go back to black.
Number 8 Washington Nationals
The "W" logo is a throwback to the second Washington Senators franchise that eventually became the Texas Rangers.
Number 7-Cincinnati Reds
Actually, I really liked the old Reds uniforms they wore in the 1950s, pin stripes with vest-like jerseys and white pinstriped caps. Not to everyone's taste I admit.
Number 6- Detroit Tigers
This uniform has been around forever. The classic but simple "D" design.
Number 5-Chicago White Sox
The Chisox have had some pretty bad uniforms over the last decades, but I'm glad they have come back to what they wore in the 1950s. I really love their alternative red pinstripe uniforms.
Number 4-Oakland Athletics
Ever since the A's were in Kansas City they have been derided for some of their green and gold combinations, but I like the current design (only a few teams use green for some reason). The white elephant on the shoulder goes way back to when the A's were in Philadelphia during the Connie Mack era when the franchise was derided as a white elephant.
Number 3- Chicago Cubs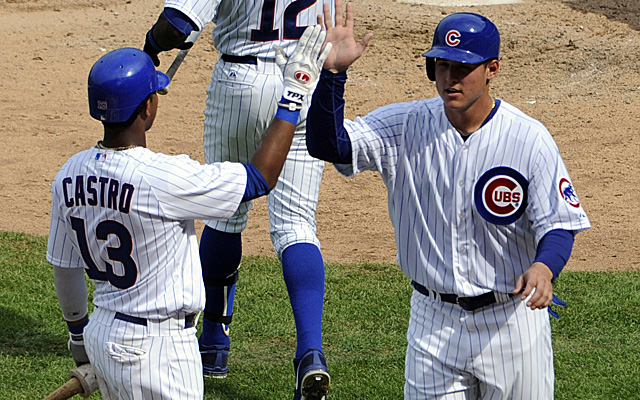 This has been basically the same uniform since 1957 when the Cubs instituted pinstripes to go with the circular logo on the shirt. A nice blend of blue and red.
Number 2-Philadelphia Phillies
This is the uniform the Phils wore back in the 1950s. The only difference with the new uniforms is the blue stars and blue button on the cap instead of red stars and white cap button. They are much better than the Mike Schmidt-era unis that featured a darker shade of red and a "P" on the front.
Number 1- St Louis Cardinals
It's hard to argue with what has to be the greatest logo in sports, the two cardinals perched on a bat. Recently, the team has instituted an alternative jersey with "St Louis" inscribed rather than "Cardinals". Occasionally they wear blue caps at home, but the red is much better.