Hat tip Vlad Tepes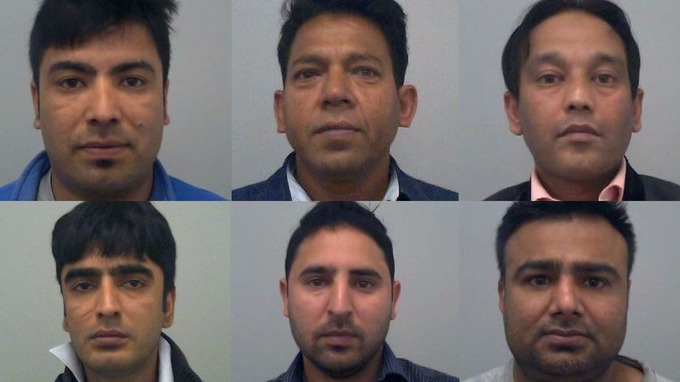 Clockwise from top left: Taimorr Khan, Vikram Singh, Mohammed Imran, Asif Hussain, Arshad Jani and Akbari Khan.
Credit: Thames Valley Police
The UK is suffering from an epidemic of sex grooming and forced prostitution of young British girls by groups of almost all Pakistani men. The Brits, to their shame, turned a blind eye for years in the name of political correctness. They didn't want to single out Pakistanis and Muslims as the culprits. In the town of Rotherham, the abuse went on for a decade before the police acted.
This past week, verdicts were reached in London on the trial of 11 men, six of whom were convicted, 4 acquitted and one with no verdict reached. Vlad Tepes has the report.
http://www.itv.com/news/update/2015-07-24/four-men-cleared-in-aylesbury-child-sex-ring-trial/
The above do not represent the only such grooming ring. Other cases are being reported all over the country. Young lives are being destroyed. How many were lost in the past decade or so when the police and politicians were burying their heads in the sand?