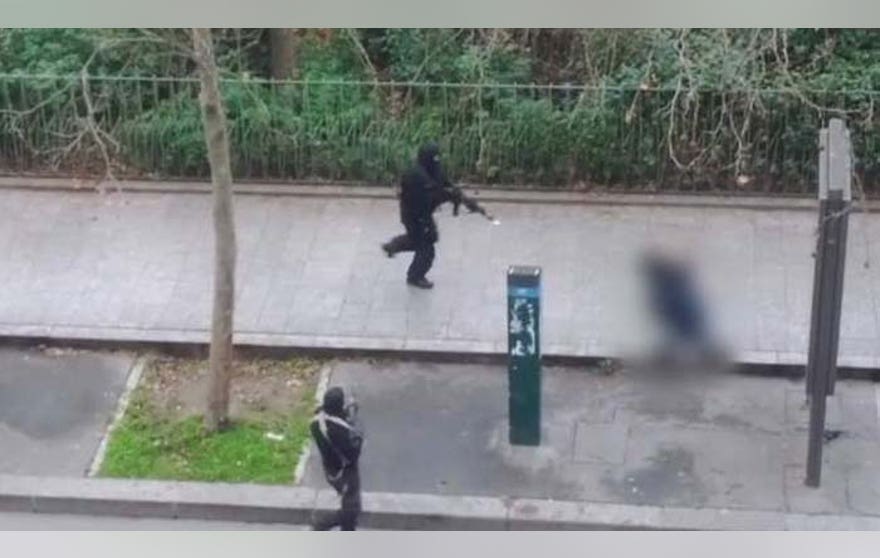 -Fox News
Islamist gunmen have attacked the office of
Charlie Hebdo
, a French publication that had made cartoons satirizing Islam. Twelve people including two policeman have been killed in a military-style operation. There were shouts of "Allahu Akbar" and "The Prophet has been avenged".
http://www.foxnews.com/world/2015/01/07/shooting-reported-at-office-satirical-french-newspaper/
Below is a video of the gunmen executing a wounded cop and escaping in a vehicle (Warning-graphic).
http://video.foxnews.com/v/3975586508001/video-shows-gunmen-in-paris-escaping-in-getaway-car/?#sp=show-clips
The French blog, Gallia Watch, shows tweets (in French) where people are gloating over the attack.)
http://galliawatch.blogspot.com/2015/01/terror.html
-Gallia Watch
The prophetic warning from Charlie Hebdo:
"Still no attacks in France. Wait. We still have till the end of January to send our New Years wishes."
Predictably, the head imam of Drancy has told reporters that this has nothing to do with Islam.
This has crossed a new line. It is time to wake up to the fact that we
are
at war with terror-and for those who are not-they should be. Hopefully, political correctness in France and the rest of Europe will be put to rest.