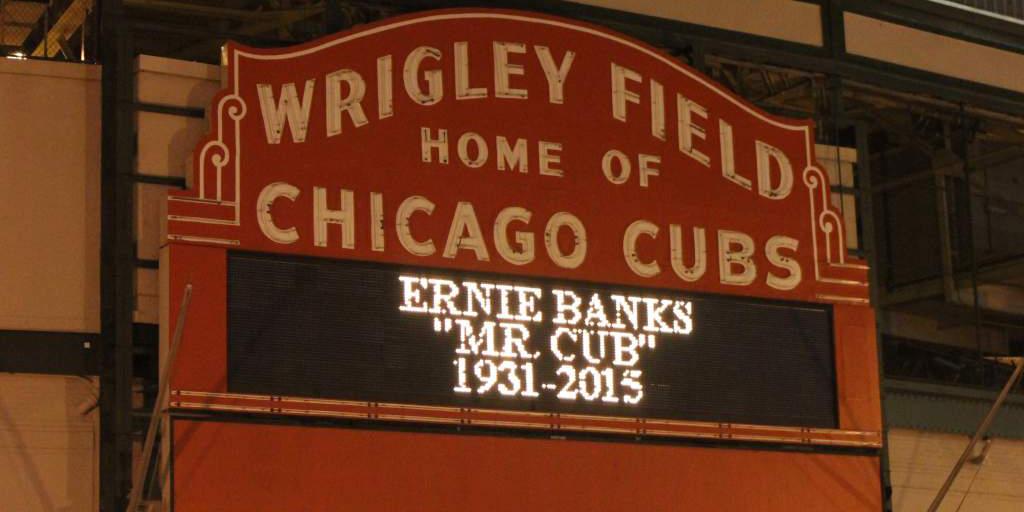 I am so saddened to learn of the death of Mr Cub, Ernie Banks, at the age of 83.
http://www.foxnews.com/sports/2015/01/23/chicago-cubs-legend-ernie-banks-has-died-at-83/?intcmp=latestnews
As a Cub fan of over 50 years, Ernie was my first sports hero. Not only was he the greatest of all the Cubs, he was a true gentleman and was universally loved.
The first time I saw Ernie play was 1963 at Wrigley Field when I was 18. I have been a Cub fan ever since. Ernie and Gene Baker were the first black players to ever play for the Cubs when they came up in 1953. When he retired in 1971, we all noted with sadness that he had never had a chance to play with the Cubs in a World Series. The drought for the Cubs has continued ever since. It would have been a great joy for Ernie to have seen his team make it to the World Series, just as it would have been a great joy for his teammate, Ron Santo, who preceded him in death, to see the team they both continued to love after retirement go all the way.
What a wonderful guy. Even though he was 83, I can't believe he is gone.