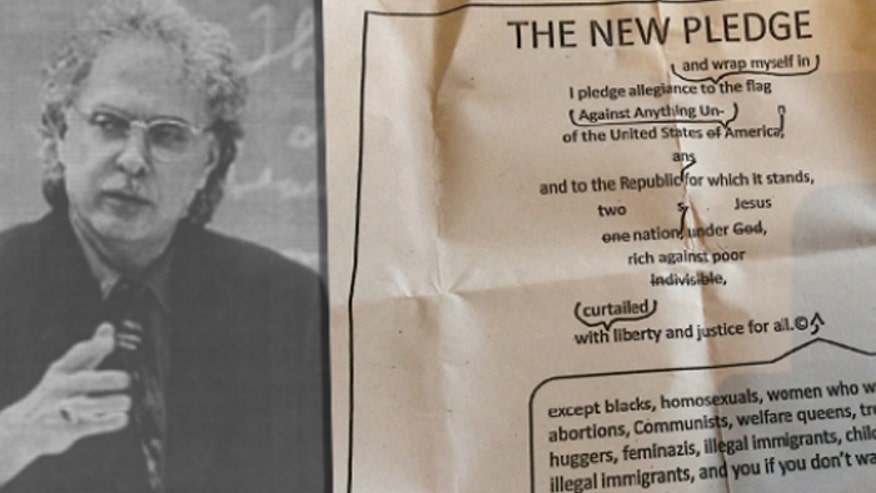 Is this even news anymore? Here we have another America-hating, left-wing professor teaching our kids at a university and indoctrinating them to think that we live in a racist, no-good country. Professor Charles Angeletti even has his own "Pledge of Allegiance" that he shoves down his students' throats.
http://www.foxnews.com/us/2014/12/08/college-prof-makes-students-recite-anti-american-pledge-allegiance/
Is it worth noting that this guy hates Republicans because he hates America (or is it in reverse?)
At any rate, get in line, Professor because you are a dime a dozen in academia.