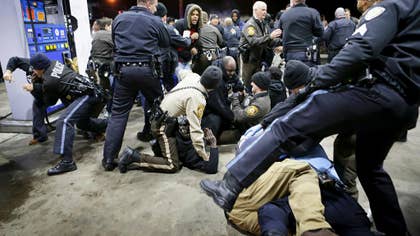 Last night in the greater St Louis area, an 18-year-old black man was shot and killed by a white police officer. This time we have a video of the incident, and it appears to conclusively show that the suspect was pointing a gun at the cop, who fired and killed him. Within minutes, a crowd formed and clashed with police.
http://www.cnn.com/2014/12/24/justice/missouri-officer-involved-shooting/index.html?hpt=us_c2
It will be interesting as the facts unfold if this incident results in more marches and protests.